Cover reveal of Harbinger by author Olga Gibbs
1 December , 2019
This is my first cover reveal!!! I'm super amped and dream that one day it will be my own. At the same time I'm super nervous, I hope I get this right and can do the book justice. But first…
As far as covers go, these are very creative. I like the aesthetic that ties them altogether and yet each remains unique. Doesn't that just immediately make you want to read the all books? Yasssss! Definitely adding these to my list for festive shopping.
I'm sooooo excited!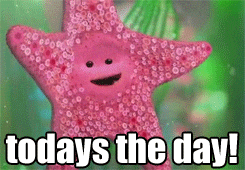 ---
Author Bio
Olga Gibbs lives in a leafy-green town, nestled amongst the green fields of West Sussex, England. She was writing from the age of fifteen, mainly short stories and novellas and was a guest columnist for a local newspaper. When she is not dreaming up new adventures for her imaginary friends, she does outreach work with teenagers. She is currently writing the final books in the "Celestial creatures" series and another stand-alone psychological crime thriller.
---
The important links
---
"I'm no longer human. I am Uriel: The Harbinger of Chaos, The Keeper of the Gates, The Begetter of Life, The Dam of The Ends, and I came to take back what's mine."
---
Where to get the goods?
You May Also Like
22 March , 2020
19 March , 2020
26 February , 2020