Mystery Blogger Award #02
25 September , 2019
I've been nominated by @MeditativeO for the Mystery Blogger Award. This is my second nomination in this category. I feel very fortunate to be in consideration again.
Meditative Owl blogs about mental health and many of her posts are very insightful. Please have a look at The Impact of Bullying and Too… Sensitive; highlighting but a few of the brilliant posts you could find on her site. A very eloquent writer! And one that I thoroughly enjoy!
What is the Mystery Blogger Award?
The Mystery Blogger Award is to recognise great bloggers who deserve to be in the spotlight. To show that your efforts are appreciated and that your work is amazing! A little motivation to keep you going! The award was created by Okoto Enigma and you can read about how it started in the link provided.
The Rules
Put the award logo/image on your blog
List the rules
Thank whoever nominated you and provide a link to their blog.
Mention the creator of the award and provide a link as well
Tell your readers 3 things about yourself
You have to nominate 10 – 20 people
Notify your nominees by commenting on their blog
Ask your nominees any 5 questions of your choice; with one weird or funny question (specify)
Share a link to your best post(s)
Three Facts About Me
I really don't like the colour pink
I am afraid of snails
I'm 6ft tall
My 5 Questions & Answers
What does your dream day look like? If you could do absolutely anything, what would you do?
Fresh brewed coffee and write stories/novels all day.

What song will always get you singing at the top of your voice?
Hustle ~ Pink

Why did you start blogging?
To save someone's life

If you could only eat sweet or savoury food for the rest of your life, which one would you pick?
Savoury. Lifestyle changes, thank you very much!

If you could be any fictional character for a whole year, who would you be?
Aquaman!
My Best Posts
I don't think I have any on this blog yet. Or rather I am not satisfied with the quality. But I will get there eventually.
My 5 Questions For My Winners!
What do you do in your spare time?
What is your greatest achievement outside of blogging?
Who was your first style icon?
What is the first thing you think of when you wake in the morning?
Are you a listener or a talker?
My 10 Blogger Nominations
I'm going to bend some rules. If you know me, you know I always play life my way. You will notice that I have included two vloggers. They deserve to be nominated for an award. So I'm gonna do it anyway! And you'll notice that I have also added two extra bloggers to round out the full ten.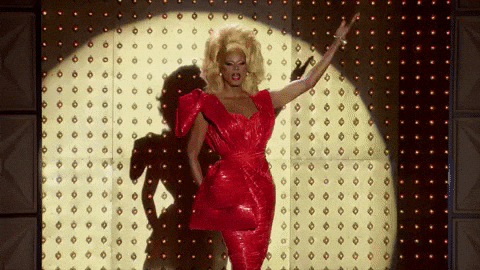 You May Also Like
28 August , 2019
15 May , 2019
22 December , 2019