Touching base with writer Abbigail/Callum
23 January , 2020
It is with great pleasure that I introduce you to an outstanding member of the writing community.
Tell readers about yourself
Hello! I am a 19 year old writer who has a huge love for animals and music, and you guessed it, writing! I live in Britain, which is actually a really nice place! I have 7 animals of my own, which are two dogs, two cats, two birds and a ferret!
I suffer from three mental health conditions and that is what my blogs focus on because I want to educate others on mental health conditions and support those who do have them and help them to feel less alone. I also really enjoy writing stories and almost always have a notebook and pen with me wherever I go!
Pick one of your creations. Why this one?
One of my most favourite creations is a story I wrote called 'Just us, the leaves and the autumn stars' which you can find on my wattpad. The reason this is one of my favourite's is because it takes place in an autumn setting, and I'm very close with the autumn season, but also because the story has a lot more poetry and description for the different settings/visualisation than my other stories, and it came to be one of the most beautiful stories I have written because of this.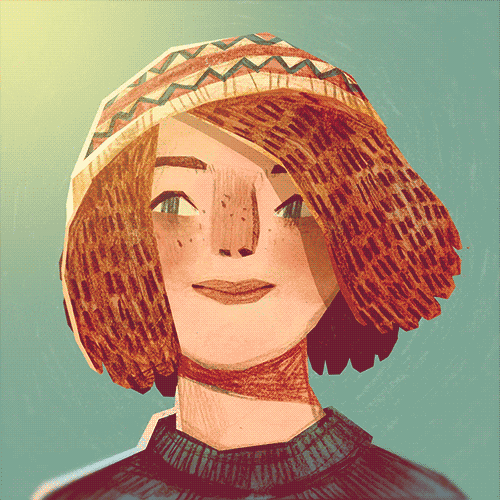 Imagine the best version of yourself. Who is that?
The best version of me is someone who is kind, supportive, charitable, loyal, trustworthy and loving. I do my best every day to be this best version of myself.
If you could have a conversation with your younger self, what would you say?
I would tell my younger self to not get involved as much with drama and relating to that, don't cling on to people who don't give you (me) the same amount of love, care, support and attention, because you deserve as much as you give out and never settle for any less than that.
Lastly, I would tell my younger self that boyfriends and girlfriends aren't the most important thing to have and waiting for the right person is the right thing to do rather than settling for just anybody.
Off the top of your head, who would you give a shout out to on Twitter?
I want to give a shoutout to @Jagged_Bailey because they are the sweetest person I have ever met and they've really helped me through a lot of things. They are my best friend and I couldn't wish for a better best friend. They're supportive, loving and loyal and I feel really safe having them around.
What's rocking your world this month?
TikTok! It's an app where you can post short videos and the app is super fun! It's helped me to create characters and cosplay them! I'm not a very good artist, I'm better at writing so being able to dress up as my own characters is really fun! Plus there's some really cool people on the app who make me very happy and make my days easier to face. They're so inspiring <3
What would you like to tell Dragons Codex readers?
I would like to tell them all that they're worthy of being loved and cared for and they deserve every ounce of support that people give them. If people don't make you feel good and give off toxic energy, you don't need to be near them, or even have them in your life at all. You matter to someone and someone out there has a positive life because of you.
You're doing great and I love you!
You May Also Like
9 February , 2020
13 February , 2020
23 February , 2020