A colloquium with author and blogger Antuan
16 January , 2020
Tell readers about yourself
God created a writer. Like any child fixated on the fantastical, I was fascinated by stories. In my youth, I read novels like The Whipping Boy, My Side of the Mountain, My Teacher is an Alien, Marvin Redpost. My appreciation for science-fiction like Star Trek and Star Wars only increased my fascination for the unknown. The moment puberty strummed its first string, my flair for the dramatic found its way to the page. For some reason, at the age of eleven, I got it in my head that I would write a book of love poems, an anthology. Decades later, I'm writing novels.
Tell readers about what you do
Speaking from a literary standpoint, and avoiding talking about my day job, I write stories from my scientific nature and deep Christian roots. Everything I write, I hope in some way, points back to Him who brought me life and salvation, and continues to be a source of strength, peace, and support.

Tell readers about your website
When I started writing my blog, I was driven to inspire truth, righteousness, excellence. I wanted to divert people from the status quo and worldly thinking that's infiltrated church culture. It was important to talk on issues that I didn't see being talked about. Or at least, not the way I thought they should be. It was also a place to talk about my feelings and perspectives on life and issues. After some time, I grew distracted and uninspired. The blog is neglected, tragically. I'm focused on reading, writing, and editing books. I do want to revisit my blog. Perhaps it's time to give it a spark of new life and not rely solely on myself to fill it.
Pick one of your creations. Why this one?
DAKOTA. It's my latest novel. I fell in love with the characters, especially my main, Carissa. She has so much personality. There are so many layers to who she is I got to create and explore. It was a stretch of my comfort zone writing this story. It's not a genre I would normally write or read. It's a story from a young woman's perspective about a very female problem. It forced me to wear and walk around in a very different and uncomfortable pair of shoes. Not literally, of course.
If you could have a conversation with your younger self, what would you say?
None of the people you are fixated on value you. They are, therefore, neither important nor worthy of your time and energy. Don't ever get down or sad about anyone who doesn't see your worth. You were fearfully and wonderfully made. You are a high-value person. Rejection is a gift. The rejectors will have no place in your victorious future.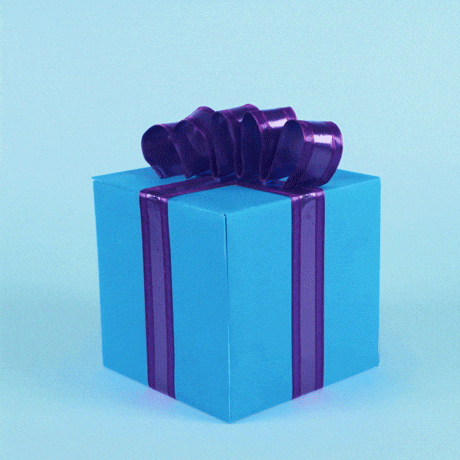 If you could choose your age forever, what age would you choose and why?
I'd say twenty-five. They say that's when the brain is fully developed. If I'm going to be stuck at a certain age forever, I'd like to be at my prime and not still under construction.
What's The Worst Haircut You Ever Had?
Umm. When I was a kid, my hair was cut into fades. When I look at old pictures, I kind of wonder what I would have looked like had I been bald back then. I like bald.

Off the top of your head, who would you give a shout out to on Twitter?
That would be someone I've followed for half a decade, maybe more, Brittney Moses: @Brittney_Moses. She's an inspiring and positive voice in the Christian community and an advocate for mental health. Many of the things she's said to have helped me in hard moments. I believe Brittney is a person of great importance and significance in bettering the world.
Would You Rather Have A Rewind Button Or A Pause Button On Your Life?
The problem with the rewind button is that it undoes the good and bad. If I could completely retain all the hard work I put into writing and editing my novels, I'd gladly publish them a couple of years ago. I'm more inclined to the pause button. I have a lot of catching up to do. If I could halt time, drink coffee or tea, push out seven or eight finely crafted and edited novels, and then unfreeze time, that would be great. I do have a great deal of regrets and scars, though. The rewind button looks tempting.
Imagine the best version of yourself. Who is that?
Jay Canus. The best version of myself is wise, noble, patient, loving, joyful, productive, faithful, overflowing with integrity and kindness. He's a teacher and leader, pointing people towards the way, truth, and life, Yeshua. He is a shining example of how to live a life that glorifies God.

What's Rocking Your World This Month?
I've been off track. I truly want to be the man I just described. This month, I'm taking baby steps to get back on the path to who I'm meant to be while nurturing my mental health.

What would you like to tell Dragons Codex readers?
There are so many temporary things and people that will try to distract you and fill your time, pull you away from your purpose. You are here for a reason. You have value. Your life has meaning and purpose. Fulfill your destiny. If you don't know what it is, seek out your creator, Yahweh, YHWH, Adonai Elohim. Sit down. Breathe. Seek Him out. Listen. Let Him guide you on your path.
You May Also Like
14 March , 2020
19 June , 2019
28 August , 2019