Conversation with author and blogger CD Pulley
19 January , 2020
Tell readers about yourself
I am CD Pulley from the United States in Syracuse, NY, one of the snowiest and coldest places on the East Coast. I have been writing since I was a child. My first story was about a little girl who goes to a land where dolls can talk. My other love is cross-stitching. It is a sewing art.
Tell readers about what you do
I do have a day job. I work in adult education. My title is Director of Information and Learning Technology. I am in charge of the Centers database, the TASC exam (Test Assessing Secondary Completion) and scheduling rooms. I am also a writer. I am a multi-genre writer. That means I do not write in one genre. I have hopes to publish in sci-fi, mystery and a love story. My first novel is women's fiction (not romance).
Tell me about your blog
I have two websites. My first website is a blog I run about women. I blog about everything from the election to premarital sex. I started the blog about five years ago because there were so many women's issues that I wanted to talk about and I thought others might want to do the same. It can be found at womenareeverything.wordpress.com. My other website is an author page and blog. It is a little more recent. It is three years old and is a place for me to post my writing, blog about writing and review books.
Pick one of your creations. Why this one?
I choose my first novel. I choose it because I love the characters and the story. The novel is about a young privileged black girl who loses her best friend to violence as a teenager. To cope with her grief, she learns how to box. In her adulthood, she uses what she learned to become a warrior for women and children. The story is about her life from childhood to the end of her career. Harrison is a badass who knows what she wants and what she needs to do. She didn't learn that from her training, she got it from her mother. I love the story of how she came to be who she is.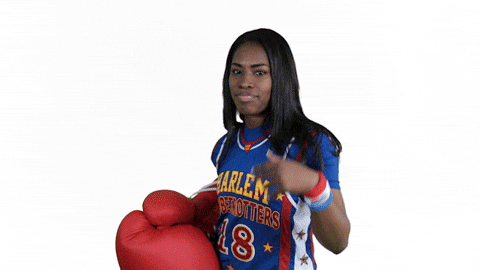 If you could have a conversation with your younger self, what would you say?
I would tell myself to try to publish earlier. Do not wait for your Master's degree or making money. Take the leap, take the chance, take the risk.
If you could choose your age forever, what age would you choose and why?
I would choose 45. 45 is the age when you start to care less what other people want or what they think (honestly, I was like that at 17, but people are more accepting of this attitude from a 45 year old). The feeling of not giving a shit what people think is more freedom than most people know.
What's The Worst Haircut You Ever Had?
I don't remember a bad haircut, but I do remember a bad hairdo. It was called a Jheri curl. If you don't know what it is, google it. You need to see it to understand what it was. It was the rage in the 80's for Black people in America and I got caught up in that ridiculousness. It was silly and messy at the same time.
Off the top of your head, who would you give a shout out to on Twitter?
There are a few people. @BambiSommers1 because she was the first person to follow me, @isoellen because she is teaching me about Omegaverse, @katrinajax, and @AmyGeorges3 because they are just funny as hell and @Write_Hive because they are holding an online writer's convention in April which is just cool.
Would You Rather Have A Rewind Button Or A Pause Button On Your Life?
I would rather have a pause button. There are things I would like to do that I did not do, but I would not want to rewind my life to do them. My life would change and I have loved my life.
Imagine the best version of yourself. Who is that?
The best version of myself is me married to my husband (if you only knew how much better I am with him in my life), a full-time writer, and a person with more patience and less donuts. I love who I am. I would not change much about myself (not sure others would agree).
What's Rocking Your World This Month?
Taryn, you are allowing me to tell people who I am as a writer. You don't know me and for you to give me this opportunity to be seen by people in your world, is beyond wonderful. You are rocking my world Taryn.
What would you like to tell Dragons Codex readers?
I want to tell Codex readers I love writing, but I love it because I am a storyteller. The writing part always needs work to make it good enough to present to all of you, but the story is always there. I want to tell them to come and check me out and see if there is anything they might be interested in reading. I don't have a novel yet, but I do have short stories if you're interested. Come see!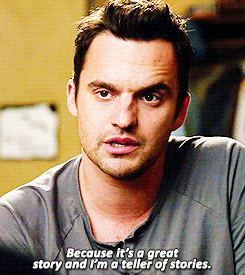 You May Also Like
12 June , 2019
8 May , 2019
29 March , 2020