Getting to know blogger Fruits of Addiction
20 February , 2020
Life teaches us many lessons along our journey through it. I love seeing people succeed in life. Here's a very special story from one of my blogger tweeps.
"Life is what happens to us while we are making other plans."

Allen Saunders
Tell readers about yourself
Hi everyone, I go by Jay, J. Orgullo, Fruits, whichever is fine! In all honesty it's alias I made for myself when I decided to start sharing my story.
Aside from my social media, blog and book writing, I am a recovering drug addict first, because I can't be anything else if I'm dead or unresponsive. I am a Husband and I am a father. I work in finance so my discretion is crucial. I'm technically a college senior but I stopped attending college when my addiction was beginning to affect my life. Since I decided to pursue sobriety I definitely have plans to finish the remaining 9 credits I needed to graduate. I'm of Hispanic descent, I'm bilingual and I'm a Virgo! This whole experience is new to me so working under a pen name makes everything much easier being an introvert and all.
Tell readers about what you do
Because of my struggles with addiction and all the trouble and suffering I caused my wife and kids while selfishly under the influence, I decided to become a voice of positivity for addicts off all kind. I acknowledge that addiction isn't just substance abuse, there are many who suffer from gambling addiction, sex addiction etc. So my goal is to give these individuals a voice and also let them know that they are not alone.
I know there are plenty of people and organizations who do what I do, but this isn't a competition. Everyone's mental and physical health matters so the more people we give hope to the better. So my hopes are to spread awareness of this growing issue and hopefully teach those who don't fully understand what we face on a daily basis.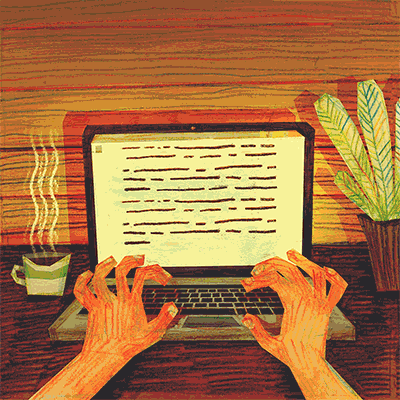 Tell readers about your blog
My blog fruitsofaddiction.wordpress.com is one of my main platforms that I use to spread my message. I write posts that highlight an addict's mentality and do my best to depict whatever issues I personally faced as an addict while comparing it to others' sufferings. I also including statistics and other sources to back up my own opinions on whatever issue I decide to speak upon. For example, one of my more recent posts highlighted addiction and domestic violence and how the two go hand in hand and don't, etc. I plan on addressing facing addiction while having mental health issues and other topics that I believe to be relevant to today's society.
I also use my blog to promoting my book, "Fruits of Addiction: A Pernicious Love."
My twitter and Instagram also serve as beacons of hope for those who suffer from this malignant disease.
Pick one of your creations. Why this one?
My first and only book at the moment, "Fruits Of Addiction: A Pernicious Love" is my pride and joy! All entirely true events that I faced and my family suffered because of the horrible decisions I made as an addict. Just to be clear I am in no way idolizing being drug addict but I am not demonizing it either. We all have our demons, and that's nothing to be ashamed of.
Redemption is possible and my book is meant to be used as a tool for those at risk, those currently addicted and those who are just curious about what we endure. I'm not going to lie, my story is painful and will probably make me seem like a horrible person but I'm okay with that! As long as people are able to use my book and my experiences to prevent any more pain from being spread, and even if it saves ONE life then it served its purpose and so did I.
Imagine the best version of yourself. Who is that?
My current self is the best version of myself. After everything I been through and everything I've done, I am definitely much wiser. I can look back at my life and make sure I never make the same mistakes again and hopefully guide our youth and those who look up to me to taking a righteous path.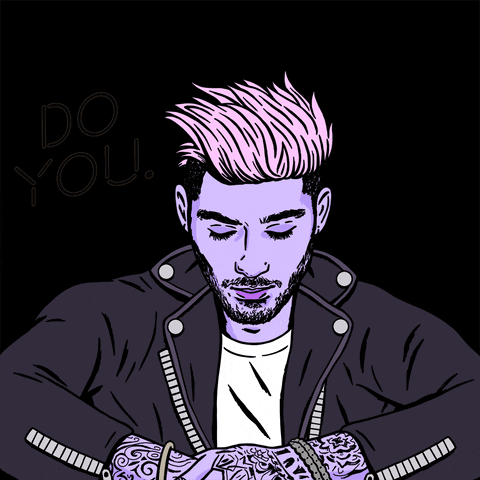 If you could have a conversation with your younger self, what would you say?
Jesus, I'd tell my younger self to keep his head up and stay vigilant. If I never experienced everything I did then I wouldn't be who I am today.
Off the top of your head, who would you give a shout out to on Twitter?
@arcanedrag0n for one, thank you so much for including me on your spotlight. Aside from you, there are so many on the #WritingCommunity who helped me finish my book and guided me/ motivated me to continue my mission to spread awareness!
What's rocking your world this month?
Sobriety first and foremost! And the family I created, my wife and two kids! This month and every month, aside from that I don't focus on celebrities. Oh aside from Slipknot, my all-time favorite band dropping straight heat every chance they get!
What would you like to tell Dragons Codex readers?
Thank you for your time and for those of you who actually read up on my work and read my book please try not to hate me!! We all make mistakes and we all learn from them. I could never ask for forgiveness for everything I've done but I could hopefully guide others and spread as much positivity and physical/mental health as possible!! Thank you again!
You May Also Like
15 May , 2019
19 March , 2020
8 March , 2020