Interview with blogger Koral Dawn
12 January , 2020
Dragon Spotlight is a new segment on the Dragons Codex blog. Posts will feature interesting people from all walks of life over the course of the next few months. It is a pleasure to introduce this excellent blogger ~ Koral from The Unsanity blog.
Tell me about yourself
I currently reside in Pennsylvania, USA with my husband and 2 cats in a tiny apartment in the middle of nowhere. We most recently came back to PA in April 2019 from Washington, USA where I worked as a Social Media Marketing Strategist for the USA Department of Defense focusing on mental health of our military and their families. In my down time, I enjoy hanging out with my kitties, husband and drinking wine, as well as taking photos and going exploring/road-tripping across the country.
Tell me about what you do
I currently work in a hospital as the Admin Secretary for the Head of Operations for the PICU and Children's Hospital. I plan to go back to school for Business in 2020 with SNHU online and get another degree or two and expand my working options or open my own online marketing small business.
Tell me about your website/podcast/blog
I started out about 7 years ago with The Unsanity blog and no real intention of it but to explain my every-day life and lifestyle. Recently in 2018, I've updated and started designing more and putting myself out there on Instagram while creating blog graphics in Canva, and so far it's taking off! More recently, I've been working on featuring guest bloggers on my page on a variety of different topics, but mainly all dealing with mental health and the daily life struggles we all face. Some about depression, some about anxiety and some just overall stress. This all started when I was on the contract with the Department of Defense. It was a great sensation to be able to write this content on mental and behavioral health to support the military and families, and in turn, I'm trying to keep it alive in my blog by sharing others' stories of their depression/anxiety and life struggles. But that's not all – you'll occasionally see a post from me from time to time with updates in MY life such as item creation and other projects I'm working on like photography or crafting and baking.
Pick one of your creations. Why this one?
I don't really have a specific creation, it's mainly my blog and all of the stories featured on it are just as important as the next. I'll give you a piece of my photography that is my favorite. This reminds me of what a great time in Washington while we lived there, what the climate really was and it's of a camera that my husband got me for Christmas last year. It's wonderful and we really didn't want to leave WA to come back to PA at all.
If you could have a conversation with your younger self, what would you say?
Dear Koral, don't fall for stupid boys, don't move and change your life for anyone, and don't waste your time on people who won't waste theirs on yours. Love your mother, support her and go to school for something you're passionate about, but useful in the real world. It will be a digital age, times will change, and you will need to know more than graphics and art in order to survive. Do yourself a favor, and don't go back to the same people who have hurt you in the past. Your father is an asshole and will always be – never trust a thing he says, even about Disney World and meeting him your senior year. Hold on to your friends, and do them good, but be warned – they'll leave anyway because everyone does at some point. You push on and take care of you.
If you could choose your age forever, what age would you choose and why?
I'm not sure, to be honest. My younger years have been crap… except for when we moved to WA. I would say 27 or 28. I was happy, had a handle on life and wasn't in a low paying job just barely scraping by like I had been for most of my adult life so far. I don't know what past 30 holds for me, so I would have to answer that after I get through some on my 30's.
What's the Worst Haircut You Ever Had?
Oh, I've had everything you can think of. Ironically, I don't think I've had a worst haircut because I was always a rebel and getting weird things done. Even my mullet came out awesome when I had that done at 15 years old and was obsessed with 80's hair metal ha-ha.
Off the top of your head, who would you give a shout out to on Twitter?
You! For featuring me obviously but because you're an amazing person and great writer on the Twitter-space. After that I would have to say my friends Ami, Chole and a couple of others that I communicate with daily almost on Twitter.
Would You Rather Have A Rewind Button or A Pause Button on Your Life?
Can this be two-fold? I'd rather rewind to December 2017 and then hit pause when we arrived in Washington and stay there forever and have that job forever. It had to have been the best experience and time in my life so far and want to stay like that. My now husband and I were happy, there were hardly any stresses, and things were easy.
Imagine the best version of yourself. Who is that?
Someone who has multiple degrees, has her own business started online and can travel wherever she wants in the USA and beyond with her husband, cats and wolf-dog, while still earning an income and working. Yes, I want to be like one of those van-life people who travel and work on the road and stay in random places around the world for a couple months at a time with no bills and responsibilities.
What's Rocking Your World This Month?
Hmmm, Christmas is coming! It's officially December 2nd and that marks the beginning of Christmas for me (really November 23rd did this year when I put my tree up… but we won't go there ha-ha) Although I love the holiday season, I really need to learn to do my Christmas shopping and gift making earlier than the past few years. I don't want to be in debt around the holidays and I am definitely there this year, unfortunately.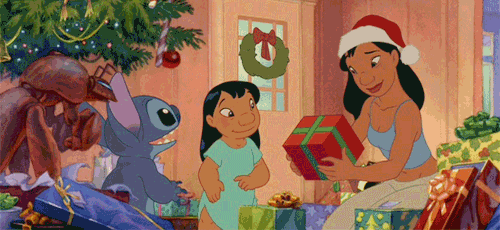 Occasionally, I'll start buying gifts in June/July for the holidays when I remember what someone wants, but with all the stress this year, I just couldn't. Other than that, what's rocking my world this month is all the blogging opportunities I'm giving to people to be on my blog and actually writing some blogs myself for #Blogmas this year.
What would you like to tell Dragons Codex readers?
Don't ever be someone you're not. Stand up for yourself and remind yourself daily that you are worthy of everything this world gives you. Don't be upset losing friends, and don't take it personal when people walk out of your life. They were never there full-time then to begin with, and your life is better without them in the end. You did nothing wrong. Enjoy the damn wine, whenever you please and how often you please. You only live once, so live it right and don't give two sh*ts what people think of you. Skinny dip, run around laughing with your best friends and partners, and reach for your goals – whatever they might be.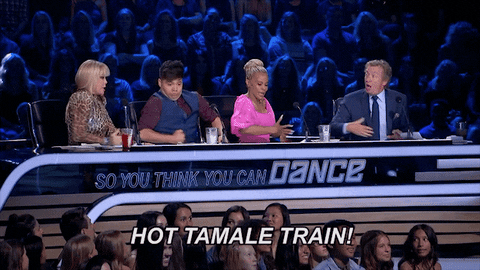 There you have it, folks! Do check Koral Dawn's IG and The Unsanity Blog.
You May Also Like
9 January , 2020
2 February , 2020
15 December , 2019