Catching up with talented author Maëva
23 February , 2020
Tell readers about yourself
My name is Maëva and I'm 19. I was born and raised in The Netherlands, where I currently still live. I've been writing since I was 9. I started writing books, songs, and poetry. I stopped writing almost completely when I started high school, but after graduating I started to write daily again. Outside of writing, I enjoy playing the piano, painting, and being outside.

Tell readers about what you do
For next year, I'm planning on going back to business school since I took a break because of health reasons. Currently, I'm writing books daily. I'm working on my second and third poetry bundle and I am always coming up with new concepts for books and movie scripts.
Tell readers about your creation
In October of 2019, I published my first poetry bundle titled "Crying boys". I just came out of a very difficult period of my life and wanted to express the impact that it had on my thoughts, feelings, and personality. This bundle was inspired by the stigma around masculinity. Sharing this kind of vulnerability was new to me. I was used to keeping my written creations to myself. But I think poetry written out of sincerity is something beautiful to share. Actually publishing my work has been a dream of mine since I was a child.
Imagine the best version of yourself. Who is that?
This is such an amazing question. Because that is exactly why I wrote Crying boys. I was obsessed with transforming into the best version of myself. That person is someone who deals with emotions in a mature way.
Someone who is confident, disciplined, ambitious and is not dependent on matters outside of themself to feel happiness. The best version of me is always involving into a better person. To me, this means contentment in how I handle hardships, relationships, and my own feelings and emotions.
If you could have a conversation with your younger self, what would you say?
I would tell younger me that self-love is not felt through the validation of being lovable in the eyes of others. I would tell my younger self to never stop being ambitious, because that is her greatest trade. I would hope that she is proud of me for fulfilling her biggest desire. I would tell her to watch her mental talk and to always persevere. She should know that she is greater than she thinks and I would tell younger me that she is allowed to be absolutely anything she wants.
Off top of your head, who would you give a shoutout to twitter?
I want to give a shoutout to Taryn, for the opportunity to share something so close to my heart.
What's rocking your world this month?
Currently, there is a lot going on in my head. There is so much I want to do and create. I'm trying to take it easy with my health, but not let it limit me on my creative visions and doing the day-to-day things I enjoy.
What would you like to tell Dragons Codex readers?
I would love to tell the readers of Dragons Codex to know that I hope that they are always trying to make time to do something that makes them happy or makes them feel better about themselves. If not, I hope I can be a reminder to always be the most important person in your own life.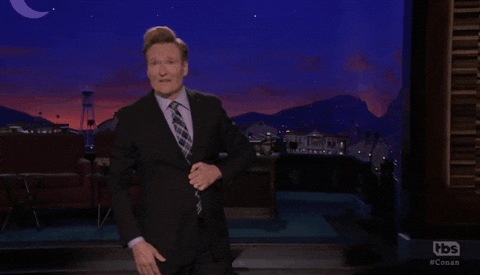 You May Also Like
15 March , 2020
15 December , 2019
6 February , 2020